With over 30 years of experience, the Fitzpatrick Team is providing the first Digital Buyers Consult. This allows us to educate our buyers and position them for the best possible advantage for today's market. It's proven successful. With our professional expertise and grit, closed out 2021 with 173 sales transactions totaling over $93 million in sales! This placed us the #1 RE/MAX Team in Rhode Island, the #1 in Newport County and #2 Team in Rhode Island across all brands!
Meet Your Agent:

Marial Maher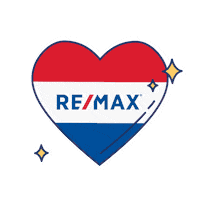 Marial Maher's extensive experience in marketing strategy and leadership was built upon decades of her own creative journey with photography, web design, content creation, and marketing consulting with small businesses across the region.
From establishing her own Rhode Island-based marketing company, Visual Manor to serving as the Marketing Director for the Fitzpatrick Team at RE/MAX, Marial has grown to become an extraordinary marketing leader across the real estate and hospitality industries.
Passionate about building a strong team and culture within a business, she has the ability to cultivate environments where talent can thrive and ideas can blossom. The goal is always to balance brand consistency with new innovation, ideas, and growth.
Marial's thoughtful and aggressive approach to marketing has led her to bring the Fitzpatrick Team from $65 Million to $93+ million in sales in 2021. She also helped dozens of restaurants stay open and flourishing during a global pandemic. Whether it's managing annual marketing budgets, leading social media strategies or providing education to a sales team, Marial's experience has allowed her to build a reputable career and a sense of purpose in industries she is so passionate about.
#1 RE/MAX TEAM IN RHODE ISLAND