With over 30 years of experience, the Fitzpatrick Team is providing the first Digital Buyers Consult. This allows us to educate our buyers and position them for the best possible advantage for today's market. It's proven successful. With our professional expertise and grit, closed out 2021 with 173 sales transactions totaling over $93 million in sales! This placed us the #1 RE/MAX Team in Rhode Island, the #1 in Newport County and #2 Team in Rhode Island across all brands!
Meet Your Agent:

Kaitlyn Pimentel
Kaitlyn joined the Fitzpatrick Team (*FT) in 2022 to tap into their award-winning strategies: Listing Leverage for sellers and Digital Buyers Consult for buyers – allowing Kaitlyn to provide her clients with the best possible advantage in today's competitive market. Exercising our powerful strategies, FT closed out 2021 with 173 sales transactions totaling over $93 million in sales. Oh, and they also facilitated 146 rentals across the state of Rhode Island. This groundbreaking growth landed us the #1 RE/MAX Team in Rhode Island.
Kaitlyn understands and appreciates the importance of teamwork and loves helping her clients in such a way. Buying, selling, and investing in your home is one of the biggest decisions one can make. Kaitlyn is beyond excited and honored to help you map out your goals, surround you with a team every step of the way, and help you achieve your Narragansett & Coastal Rhode Island property goals!
Kaitlyn is a former PGA Professional who started in the golf fitness industry in 2008. She played collegiate golf at Methodist University, where she majored in Business Administration with a concentration in Professional Golf Management. She was named a Golf Digest Top 50 Fitness Trainer, a golf fitness contributor to Golf Digest, is a national speaker in her field (Perform Better, PGA Show with Titleist Performance Institute & various golf clubs), and has implemented golf fitness programs at several country clubs including Belmont Country Club in Massachusetts, The Aquidneck Country Club in Rhode Island and Weekapaug Country Club in Westerly.
When Kaitlyn is done serving her clients, you can find her spending time with her husband and their three dogs at the beaches in Narragansett. Lastly, Kaitlyn is a full supporter of #LiveWell, FT's wellness brand focusing on physical, emotional, financial, and communal support to the people of Newport County & Beyond. The overarching goal is to provide opportunities for the community to come together and support each other in different aspects of our lives. Whether it's a weekly running club to stay motivated, a city-wide trash clean-up, even sports sponsorships to keep our youth happy & healthy, the Fitzpatrick Team is here to act as a backbone and a helping hand.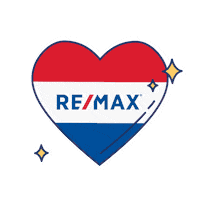 "Kaitlyn is such a joy to work with. Professional and a great communicator."
#1 RE/MAX TEAM IN RHODE ISLAND