With over 30 years of experience, the Fitzpatrick Team is providing the first Digital Buyers Consult. This allows us to educate our buyers and position them for the best possible advantage for today's market. It's proven successful. With our professional expertise and grit, closed out 2021 with 173 sales transactions totaling over $93 million in sales! This placed us the #1 RE/MAX Team in Rhode Island, the #1 in Newport County and #2 Team in Rhode Island across all brands!
Meet Your Agent:

Jessica Cameron
Jessica Cameron is a devoted military spouse and mother of two who understands the importance of finding the right home for a family. She has moved eight times over seventeen years, giving her the experience to help any family, military or civilian, reduce the stress that comes with a relocation. In order to make your transition as smooth as possible, Jessica uses the Fitzpatrick Team's award-winning strategies called Listing Leverage (for sellers) and Digital Buyers Consult (for buyers).
​
Jessica is highly active in military spouse events. She has taken a lead role in multiple military spouse organizations across the country. Jessica has been a member of the Military Spouses' Club Board of Directors, led city wide charity auctions, and helped locally with social events at the United States Naval War College. If you find your time in Rhode Island coming to an end, Jessica is deeply integrated within military spouses' networks around the world and ready to help reduce the stress of a home sale, while also helping to connect you with people who know the area wherever your life's journey takes you.
Jessica has joined the Fitzpatrick Team RE/MAX in 2022, which closed out 2021 with 173 sales transactions totaling over $93 million in sales. Oh, and they also facilitated 146 rentals across the state of Rhode Island. This groundbreaking growth landed us the #1 Team in Newport County and the #1 RE/MAX Team in Rhode Island.
Jessica leads an active lifestyle and loves the outdoors….she is always up for a good hike. As a lifetime learner, Jessica is a Graduate of Texas A&M University, US SAILING certified, and takes every opportunity to immerse herself in the local community. #LiveWell is the FT's wellness brand focusing on physical, emotional, financial, and communal support to the people of Newport County. Our goal is to provide opportunities for our community to come together and support each other in different aspects of our lives. Whether it's a weekly running club to stay motivated, a city-wide trash clean-up, even sports sponsorships to keep our youth happy & healthy, the Fitzpatrick Team is here to act as a backbone and a helping hand.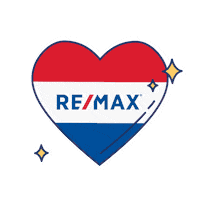 "She helped us find the right house in the right neighborhood for the right price."
#1 RE/MAX TEAM IN RHODE ISLAND