With over 30 years of experience, the Fitzpatrick Team is providing the first Digital Buyers Consult. This allows us to educate our buyers and position them for the best possible advantage for today's market. It's proven successful. With our professional expertise and grit, closed out 2021 with 173 sales transactions totaling over $93 million in sales! This placed us the #1 RE/MAX Team in Rhode Island, the #1 in Newport County and #2 Team in Rhode Island across all brands!
Meet Your Agent:

Hilary Marshall Tourcotte
Hilary Marshall has an unpredicted drive to succeed in the real estate industry. It's a passion that landed her a mere million dollar listing during the first year of her career. Hilary has reached great lengths within the RE/MAX network, winning notable awards amongst her peers. This success is reflected down to clients with the use of the Fitzpatrick Team's (FT*) two award-winning strategies: Listing Leverage for sellers and Digital Buyers Consult for buyers. These strategies allow Hillary to provide her clients with the best possible advantage in today's competitive market
In 2021, FT* closed out 173 sales transactions totaling over $93 million in sales. This groundbreaking growth landed FT the #1 RE/MAX Team in Rhode Island, #1 Team in Newport County and the #2 Team in the State of Rhode Island across all brands. FT* is also the first team in Rhode Island to ever win the coveted Pinnacle Club Award in 2021.
During her college years, she was trained by the renowned Interior Designer, Bunny Williams in New York City and continues to revolve her professional training & career around the home; though interior design, historic preservation, high end fine art sales and now real estate.
Passionate about being by the water, the decision to stay in Rhode Island after graduation was a no-brainer. Being an enthusiastic member of this community, #LiveWell is the FT's wellness brand focusing on physical, emotional, financial, and communal support to the people of Newport County. The overarching goal is to provide opportunities for the community to come together and support each other in different aspects of our lives. Whether it's a weekly running club to stay motivated, a city-wide trash clean-up, even sports sponsorships to keep our youth happy & healthy, the Fitzpatrick Team is here to act as a backbone and a helping hand.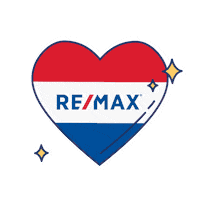 #1 RE/MAX TEAM IN RHODE ISLAND